I am a qualified social worker, with 28 years of experience, registered with the SACSSP.
My vision is to help people understand themselves, heal from trauma, pain and the ongoing challenges that life holds for most of us, so that we are able to embrace the life we have, and live to our full potential.
I am an experienced  counsellor,  group facilitator and mentor/consultant.
I hold firmly to the values of integrity, equality, respect  and  kindness . I work with a diversity of people from all walks of life, of all ages, and with a wide range of concerns.
I  practice in Rondebosch, Cape Town.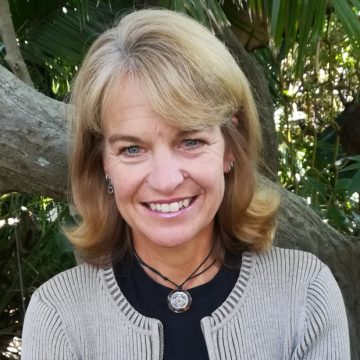 BSocSci (Social Work)(Hons) – 1990 University of Cape Town
South African Council for Social Work Professions (SACSSP) – Registration no: 1013807
2018 -2019
Tree of Life, Manenberg, Cape Town (part-time).
This position includes:
Counselling and support of staff at Basila and Crue62 (drug rehabilitation homes for young men and women).
Counselling teenage girls within the drug rehabilitation programme at Basila.                                                                                                                                                                                               
Hope House Counselling Centre, Bergvliet, Cape Town (part-time).
Supervision and support of social workers working in the Addiction Programme.
Private Practice Counselling (part-time).
2012 – 2018
Social Work Programme, Department of Social Development, University of Cape Town – Field Placement Supervisor.
This position included the following responsibilities:
Psychosocial support and counselling for students within the Field Placement Programme.
Weekly individual and group academic supervision/support of students.
Marking of weekly reports and assignments.
Assessment and grading of students at the end of each semester.
Liason with staff within the Social Work Department at the University.
Liason with senior staff at organisations where students are placed to complete 1 year Social     Work  Internships (these included NGOs, schools, psychiatric institutions and hospitals).
Social Work Programme, University of Trondheim, Norway – Field Placement Supervisor.
This part-time position involves the academic supervision and psychosocial support of social work students from Norway, placed in Cape Town to complete a four month fieldwork internship at City Mission (an NGO working with prisoners, ex-offenders and at-risk youth).
Autism Western Cape, Cape Town (part-time).
Supervision and support for social workers working with children and adults living with Autism.
2005 -2011
I spent this phase of my life raising my 4 children, who are presently aged 13, 16, 18 and 20 years old. During these years I was involved in various projects and programmes at their respective schools and within my community. I also developed and facilitated Marriage Preparation Courses twice a year.
1999 – 2004  
During this time I did freelance consulting work in the HIV/AIDS field. This included:
Mentoring of Healthcare workers involved in an HIV Testing Programme at Guguletu Clinic (2002).
Writing a chapter on HIV Counselling in the Postgraduate Training Manual for Nursing staff at Red Cross Childrens Hospital (1999).
Development and Facilitation of HIV/AIDS Training and Counselling Courses for NGOs (1999 – 2004).
Weekly supervision and support of staff at Think Twice (An NGO providing Lifeskills Training Programmes in schools)(2003). 
Development of HIV Pre and Post-Test Counselling Protocols used in an International Collaborative Research Project run by the Department of Community Health, UCT Medical School (2001).
Counselling (Crisis Intervention, Trauma Counselling, Relationship Counselling)
1991 -1998
AIDS Training Information and Counselling Centre (ATICC), Western Cape – Training Co-ordinator.
This position included the development of Curriculum for HIV/AIDS Train-the-Trainer Courses offered provincially, nationally and in Southern Africa. I was also responsible for facilitating these courses, which were between 5 and 21 days and were offered to a range of professionals (doctors, nurses, teachers, social workers, psychologists, human resource managers).
During this time I had various other responsibilities including:
Co-ordination of  Collaborative Projects  e.g.  Lifeskills Training Programme for Western Cape Schools.
Member of NGO Boards viz.  AIDS Legal Network (ALN) and Progressive Primary Healthcare Network (PPHCN).  My role also included the recruitment and supervision of staff.
Supervision of 4th year UCT Social Work Interns.